The editorial board comprises of a panel of experts from various disciplines of medical and allied sciences to provide their expertise and guidance in maintaining the clarity of content and focus of the purpose for the journal.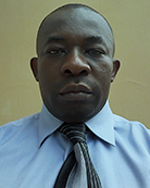 Dr. Okechukwu Hyginus Ekwunife, MBBS, FWACS, FACS
Consultant Paediatric Surgeon
Surgery Department, Nnamdi Azikiwe University Teaching, Nnewi, Nigeria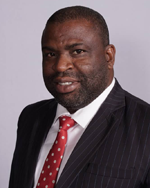 Dr Kelechi E.Okonta MBBS(UPH)
Cert Cardiac Surg(Madras)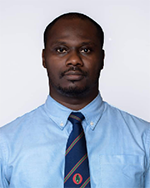 Dr. Gerald C. Oguzie  MD,
Consultant Orthopedic & Trauma Surgeon
FWACS, FMC(Ortho),
Federal Medical Centre,
Owerri, Imo State, Nigeria
International Consulting Editor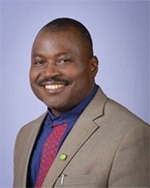 MPHHPM, FWACS, FMCORL, 
FICS, Otol (Van;BC), Cert. LFPE (Harvard)
Department of Otorhinolaryngology
University of Abuja Nigeria
International Consulting Editor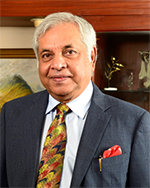 MNAMS, FRCS (London), FIMSA,
FAIS, FICS, FACS, FIAGES, FALS
Max Institute of Minimal Access
Metabolic & Bariatric Surgery
Max Superspeciality Hospital Saket,
New Delhi – 110017, India
Prof. Anele Ihekwaba 
Professor of Internal Medicine
University of Port Harcourt, Nigeria.
Consultant Gastroenterologist
University of Port Harcourt Teaching Hospital
Nigeria.
Dr. Ashvind Bawa MS, FACS, FICS, FALS, FMAS, FIAGES
Advanced Laparoscopic Surgeon
Fellow, Laparoscopic Bariatric Surgery
Associate Professor & Consultant Surgeon
Dayanand Medical College & Hospital
Civil Lines, Ludhiana – 141001, India
Prof. Augustine Agbakwuru 
Professor of Surgery
Obafemi Awolowo University, Ile-Ife.
Consultant Surgeon
Obafemi Awolowo University Hospitals Complex, Ile-Ife, Nigeria.
Prof. Chidi Kingsley Oranusi 
Professor of Surgery
Consultant Urologist
Nnamdi Azikiwe University
Nnamdi Azikiwe University Teaching Hospital
Nnewi, Anambra State
Dr. Chikere Ifeanyi Casmir EbirimPh.D
Lecturer
Research consultant and data analyst
Department of Public Health
Federal University of Technology
Owerri, Imo, Nigeria
Dr. Cosmas Ihezie
Consultant Orthopaedic Surgeon
Pioneer Head
Department of Orthopaedics and Trauma
Federal Medical Centre
Owerri, Imo, Nigeria
Dr. Emily Akuabia Nzeribe MBBS, MPH
Faculty of obstetrics and gynecology
Consultant obstetrician gynecologist
Gynecological oncology unit
Federal Medical Centre
Owerri, Imo, Nigeria
Dr. Godwin Mbata
Consultant Physician/ Pulmonologist
Department of Medicine
Federal Medical Centre,
Owerri Imo, Nigeria
Dr. Kelechi Okonta 
Department of surgery
University of Port-Harcourt
Cardiothoracic surgeon
University of Port Teaching Hospital
Cardiothoracic Surgeon
Federal Medical Centre, Owerri
Dr. Okechukwu Hyginus Ekwunife
Paediatric Surgeon
Department of Surgery
Nnamdi Azikiwe University Teaching Hospital
Nnamdi Azikiwe University
Awka, Unizik, Nigeria
Dr. Swapan Kumar Biswas MBBS, FCPS, MRCS(Edin), FACS(USA), FIAGES(India)
Associate Professor, Dept. of Surgery
Faridpur Medical College
Bangladesh